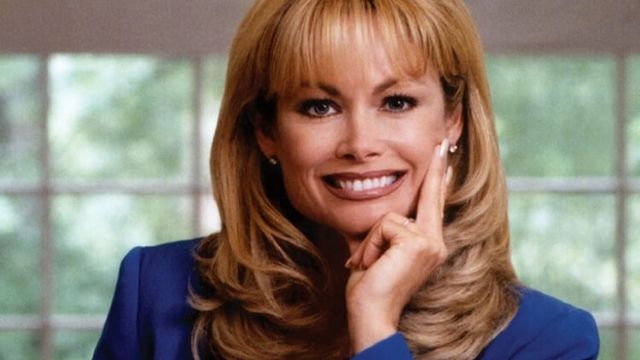 Debbi real name Debra Jane Sivyer, is a well-known American novelist and businesswoman who founded Mrs. Fields Bakeries. She serves as its founder and spokesman. Debbi bakes cookies and has written numerous cookbooks. She established her company in Palo Alto, California, in 1977. At its peak, it had franchises for 650 retail bakeries in the US and more than 80 in 11 other nations.
Debbi Fields Biography And Net Worth
| | |
| --- | --- |
| Net Worth | 200 Million Dollars |
| Name | Debra Jane Sivyer |
| Date of Birth | September 18, 1956 |
| Age | 66 Years |
| Birth Place | Oakland, California, United States |
| Spouse | Michael Rose, Randy Fields |
| Education | Foothill College, Alameda High School |
| Profession | Founder and spokesperson of Mrs. Fields Bakeries. |
Early Life:
Debbi Fields was born in Oakland, California on 18 September 1956. She was the youngest of five girls born to a homemaker mother and a Navy welder father. Fields was a typical student in school until she discovered her love of cooking at a young age. She started making cookies that her family and friends praised highly. Fields began doing odd jobs at the age of 13 to help pay for the ingredients for her cookies. Fields attended Alameda High School as a teenager. After that, she spent two years studying at Foothill College in Los Altos Hills. Fields subsequently enrolled at Stanford University.
Career
Fields established Mrs. Fields, her own cookie business, in Palo Alto, California, in August of 1977. The business quickly gained huge popularity for its homemade-style cookies and opened shops in several malls and airports across the country. "Mrs. Fields" was later sold to an investing company in 1990. Over the course of the following ten years, the company acquired a number of other brands including TCBY, Pretzel Time, Pretzelmaker, and Great American Cookie. Pretzelmaker and Pretzel Time were purchased by Nexen Brands from Mrs. Fields in 2007.
Great American Cookies was subsequently acquired by them in 2008. These sales and the subsequent firm restructuring resulted in numerous layoffs for Mrs. Fields. At that time, she was also at risk of filing for bankruptcy. The company was once more on the verge of bankruptcy in 2011. Fields were able to prevent it by turning over management to its creditors, Carlyle and Z Capital Partners. In 2012, Mrs. Fields relocated its corporate offices to Broomfield, Colorado. The following year, Z Capital Partners took full ownership of the business.
Fields, though, continues to serve as the organization's spokeswoman. Mrs. Fields, one of the largest sellers of freshly baked cookies and brownies, has more than 300 franchised outlets around the United States and more than 100 in other nations. The business sells retail food, gifts, and baked products in addition to its on-site baked items.
Debbi,s Husband
Debbie was initially married to Randy Fields. They got divorced in 1997. Following her divorce from him, she married Michael Rose in 1998.
Net Worth
Debbi has a net worth of $200 million as of this writing. Her massively successful business is the reason for her fortune.
Debbi Fields Body Features
| | |
| --- | --- |
| Height | 5'6" |
| Hair Color | Golden |